Licenses for Comfort Keys Pro 9 are a one-time purchase. You can use the version you bought for as long as you wish without any annual fees or subscriptions.
Site License
Site License allows use of the Software for all users at a single location (facility) within a single Organization.
$1990
Buy Now
Enterprise License
Enterprise License allows use of the Software for an unlimited number of users at an unlimited number of locations (facilities) within a single Organization.
$3990
Buy Now
Developer License
Developer License allows royalty-free distribution and use of the Software internally (in the same Organization) and externally (outside the Organization) for an unlimited number of developers and up to 5000 user licenses.
$3990
Buy Now
Join over 10,000 satisfied users around the world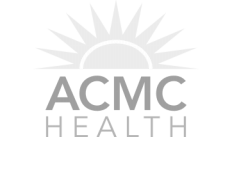 Our payments are processed via the PayPro payment gateway. PayPro provides the highest standards of online security. It guarantees the safety of your payments and personal information.
For instant payment methods like Credit Card or PayPal, the delivery information will be sent via email, usually within a few minutes after completion of an order. For payment methods such as Bank Transfer, check, or PayPal eCheck, the delivery will be made after the payment is confirmed (usually 2 to 3 business days).
How to Activate the Software
You need to enter your product key on each computer where the software is used. The trial version becomes activated when you enter the product key, so you don't need to download and install the program again.
The activated version does not show a purchase reminder on the program startup. So if you do everything right, you should not see that reminder, and your license information appears in the About dialog box.
If you want to use the program on multiple machines at the same time, you need to buy the appropriate number of licenses.
When you purchase a Multiple User License, you will receive one product key for all users. With a large number of users, you can automate the activation process. To find out how to do this, please contact us after the purchase.
When you buy the Comfort Keys Pro software, you can use the version you bought for as long as you wish without any annual fees or subscriptions. You are eligible for all minor updates within this version at no cost.
You will get free Major updates for a period of thirty days from the date of purchase. All Minor version updates are free. For example, if you purchased a license for version 9, it will work with versions 9.1 and 9.2, but will not work with 10.0. You can upgrade to the next Major version at a reduced price.
30 Day Money Back Guarantee
Buy with confidence. If you experience technical or other problems that cannot be solved, you can get a complete refund of your purchase price within 30 days after the purchase.